'The 20 best Asian films made outside of Asia in 2018' by Siddhant Adlakha, Polygon
When We Grow Up is a delightful family reunion comedy in which reflections on race and cultural upbringing are of secondary concern, and yet, they loom over each scene like a specter.
'WRITERS ARE MEDIUMS…' by Alexandra Gomez, Public Wisdom
"…I do really think about writing as half mystical, half practical application of things. It does feel like I am communicating with something bigger than myself even if the story is silly and weird…"
'Frustration as source of inspiration and story-telling as a tool for empathizing' by Alexandra Gomez, Public Wisdom
"I wrote the script largely out of frustration with the roles that I was seeing for women…"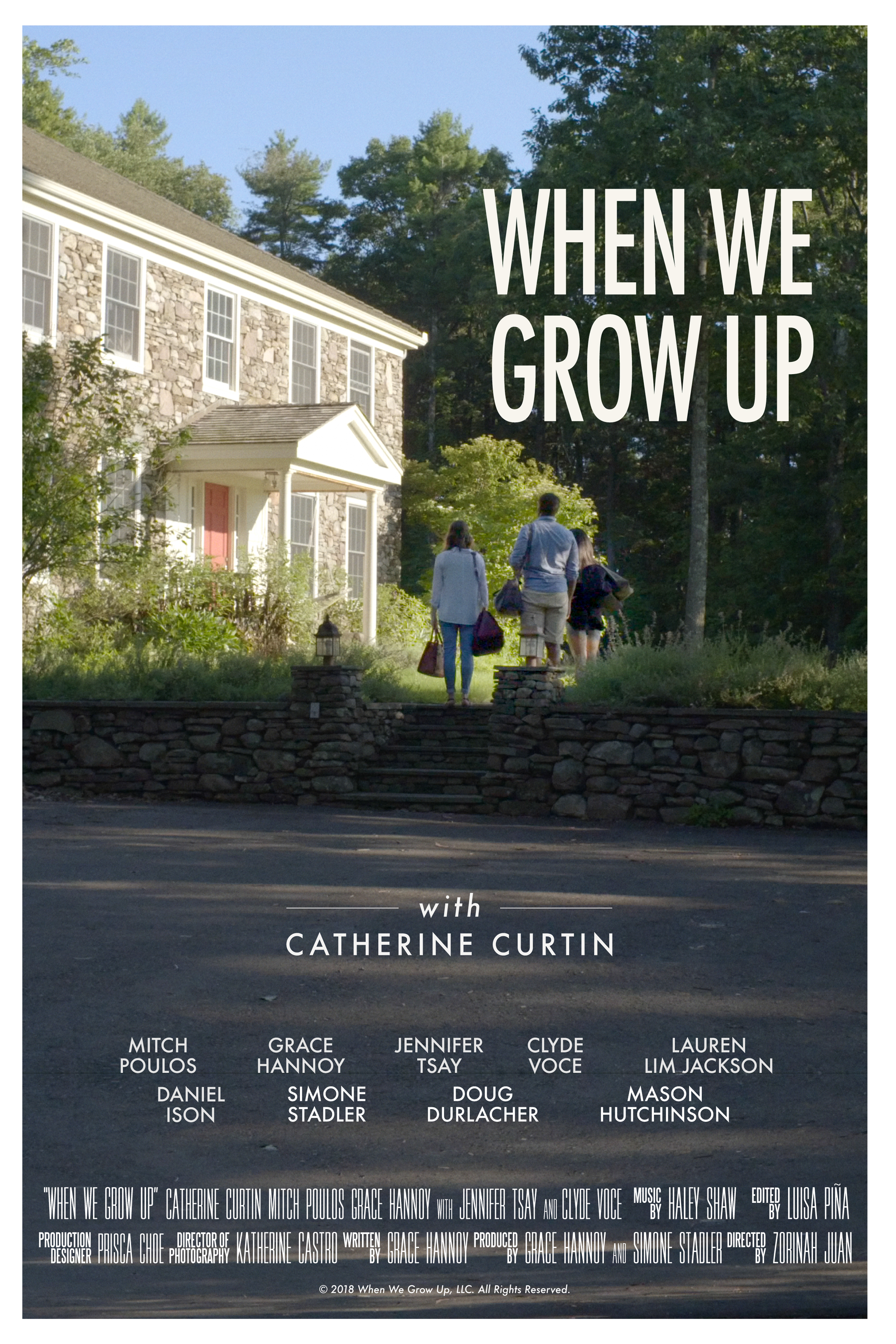 'Bay Area Film Festival Seeks to Rewrite HERstory' by Eric Shapiro, The Milpitas Beat
A suburban family drama observed through a multicultural lens, WWGU tells the story of a family reunited for a weekend surrounding the death and funeral of their beloved dog. Juan, who is Filipino-American, directed the film with an entirely female crew, and an eye toward diversity and inclusion…
''When We Grow Up' beautifully captures the importance of family' by Runjie Wang, Vox Magazine
When We Grow Up is a well-crafted comedy recounting a long weekend during which the death of the family dog causes members of a dysfunctional family to reunite and realize the importance of their relationships…
'Family Ties: 'When We Grow Up' tackles tricky lives of adult children' by Aarik Danielsen, Columbia Daily Tribune
A coming-of-age film for people who have already come of age, "When We Grow Up" toes the line between humor and heft as it examines the tricky relationship between adult children and their parents.
'LA Femme International Film Festival: Diverse All-Female Filmmaking Team' by Roger Lim, Entertainment Today
The all-female feature Diverse Filmmaking Team with a Multi-Cultural Cast Makes it's West Coast Debut at this weekend's LA Femme International Film Festival, and was led by Grace Hannoy (Producer/Writer/Actor), Zorinah Juan (Director), and Simone Stadler (Co-Producer), which highlighted the amazing diversity at this special event.
'Interview with Grace Hannoy and Zorinah Juan of WHEN WE GROW UP' by CineVue, Asian Cinevision
Grace Hannoy: …There are so many twists and turns when it comes to growing up as an adult! Of course, the challenges of growing up as children and teenagers are important, funny, and challenging, but I might argue that the growing up that adults have to do is funnier, more tumultuous, and more heartbreaking. The experiences and feelings we have had keep growing with us. I wanted to explore that…
'AAIFF announces full film line up' by Michel'le Jackson, Sinovision Journal
Watch the Interview with Grace Hannoy and Zorinah Juan!
'"When We Grow Up" picks up Indy Film Fest "Hoosier Lens" Prize' by Richard Propes, The Independent Critic
When We Grow Up, which just picked up the "Hoosier Lens: Best Feature" prize at the 2018 Indy Film fest in Indianapolis…When We Grow Up has an entirely female crew. That's amazing. That's wonderful. That's worth celebrating. It's also worth celebrating that When We Grow Up is also a damn fine film.
'The Indianapolis Film Fest kicks off' by Andrew Hoff, Echo News
"Scour the credits very closely," said Grace Hannoy [...] Hannoy added that the credits of many high-budget creative teams feature few to no females, even though they are working in the industry and are incredibly capable. "When We Grow Up" is something of an anomaly that she is hoping we see more of in the near future.
'Indy Film Fest's Hoosier Lens' by Cavan McGinsie, NUVO
…At its core, When We Grow Up is about finding yourself without losing the bonds to the ones you love and knowing that we're always growing, always learning, and we can always make a change…
'Critically acclaimed films make up Indy Film Fest lineup' Indy Style, WISHTV
Watch the Interview with Grace Hannoy and Indy Film Fest's Dan Moore!
'Indy Film Fest Rolls On' by Mary Rachel Redman, Inside Indiana Business
Watch the Interview with Grace Hannoy!